The UAE Cup concluded in March with Shabab Al Ahli beating Al Wahda in the final, played at the Hazza Bin Zayed (HBZ) Stadium in Al Ain.
To capture the emotion on the field for football fans, the Pro League Committee (PLC) applied the latest technologies in sports broadcast for these matches. The tournament started in August last year and a total of 45 matches were played.
"Over the years, the UAE Cup final match has become a testing ground for us to trial new technologies. In 2017, we introduced tracking and heat maps statistics as well as video assistant referee (VAR); in 2018, we introduced virtual reality (VR); and now in 2019, we offered augmented reality (AR) graphics elements and player point of view (POV) replay technology," explains Ammar Hina, Director of Broadcast & TV Production at PLC.
"This is the match that gets maximum viewership every year, so we tend to put all the spice into this match and manage it end to end. We are the central team that manages this. We got really good feedback about the Cup in the past and wanted to test something new like the Sponix point of view technology, and AR graphics in cooperation with wTVision. We also added extra cameras to get new angles and capture more visuals from the field to give the fans a better experience".
"This is the match that gets maximum viewership every year, so we tend to put all the spice into this match and manage it end to end"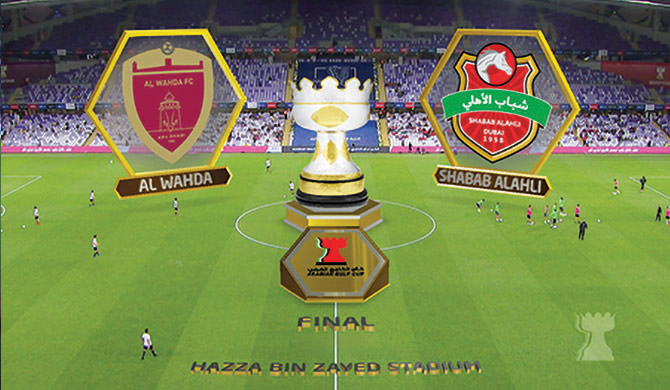 HBZ Stadium also provided the Hutaf service, an initiative that helps visually impaired fans listen to audio commentary through special radios. PLC used 22 cameras this year to bring the action to life – a main camera with a follow-up camera, two offside cameras, a high reverse camera, a hyper motion camera, two super slow-motion cameras, an orbiter camera, a jimmy jib, a shoulder camera, two in-goal cameras, a Steadicam, a high behind goal position camera, a beauty camera, a tactical camera, a press conference camera, two HF cameras, a sky camera and a drone. PLC worked with Abu Dhabi's Live HD for both host broadcast and TV production services, to ensure coverage that would appeal to both TV and digital audiences. It worked with Mediapro to provide VR coverage. The TV production unit used three additional ENG cameras to capture otherwise unseen moments in the dressing rooms, including the bus arrival of teams at the stadium and fan reactions to key moments.
Another new feature this year was the player POV. Provided by Sponix, which specialises in POV technologies, this was tested for the first time worldwide during the UAE Cup final. "This technology offers TV viewers the players' POV during key moments in the match; we saw it during Shabab Al Ahli's first goal. This technology can also give the viewers the referee's point of view and show his position and view for penalties, red cards and other sensitive decisions," says Hina.
"Player POV is a new technology that is usually used for replays during the match and the post-match analytic studio tool and rich social media element, where we zoom into a portion of the match from the player's angle and see the goals.
"Both these points of view are prominent in football. All crucial decisions are based on these, and for the first time we could bring this to our TV audiences. This is a software-based technology from Sponix, which has a presence in Dubai. This is the first time ever that they have showcased it live. We are working with them to develop this technology and have started using it on some of our other matches as well."
"For AR segments, we had a total of three people and another three for tracking purposes. The rest of the match production required close to 60 people"
Last year, PLC made headlines with its unique VR Seat Experience project, a solution undertaken with sports production expert Mediapro and UAE telco Etisalat. To produce the VR element for this match, PLC used a set of five cameras – a fixed 360 camera, two fixed 180 cameras and two movable 360 cameras. Match highlights were shared online via the free Etisalat VR app.
Speaking about the planning that went into these matches, Hina says: "VR was used for telecasting the match in a completely different way. It required another whole set-up and team. To make the AR elements a success, we had to undergo months of planning. The initial plan was to launch AR during the Super Cup, but it required a lot more testing, so we waited another five months and did this for the final UAE Cup match. We tested VR last year for these matches with a team of six people. It was quite challenging initially, and we worked with two other teams before finally settling on a third team – and we have gone with them this year as well."
PLC also tested AR technology for the first time during the final. This came from wTVision, which provided the tracking system statistics as well as the graphics. Information displayed included heat maps for player movements, speed, passes played, head-to-head player comparison and other live statistics.
"For AR segments, we had a total of three people and another three for tracking purposes. The rest of the match production required close to 60 people," explains Hina.
"The idea for us at PLC is to ensure that we are offering the best match experience to our TV viewers – and we have achieved this successfully."