In a momentous celebration of innovation and technological advancement, Sponix Tech is thrilled to announce our latest achievement – being honoured with the prestigious "Sports Technology of the Year" Award for our groundbreaking virtual advertising solution, SPboard, at the esteemed Broadcast Pro event.
This accolade is a testament to the dedication and excellence of our team, who have worked tirelessly to bring SPboard to the forefront of the sports technology industry. The SPboard stands as a beacon of innovation, redefining the realm of virtual advertising through its cutting-edge features and environmentally friendly workflow.
We also want to extend our warmest congratulations to the other deserving recipients of this year's awards. Your contributions to the industry are both inspiring and commendable. It's an honour to be recognised among such talented and innovative peers.
Our gratitude extends to the distinguished panel of judges at Broadcast Pro for acknowledging our efforts and the impact of our technology in the sports broadcasting sector.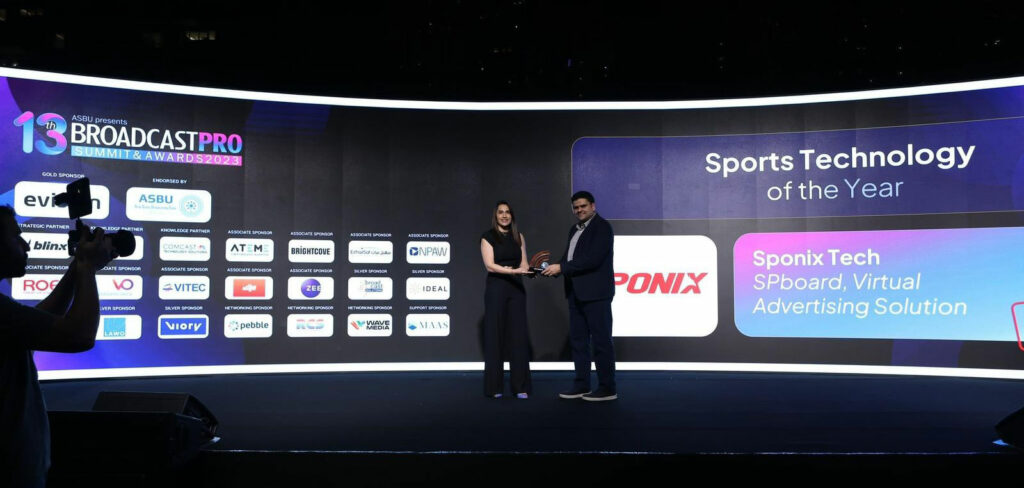 Sponix Tech's Ongoing Commitment to Innovation in Sports Technology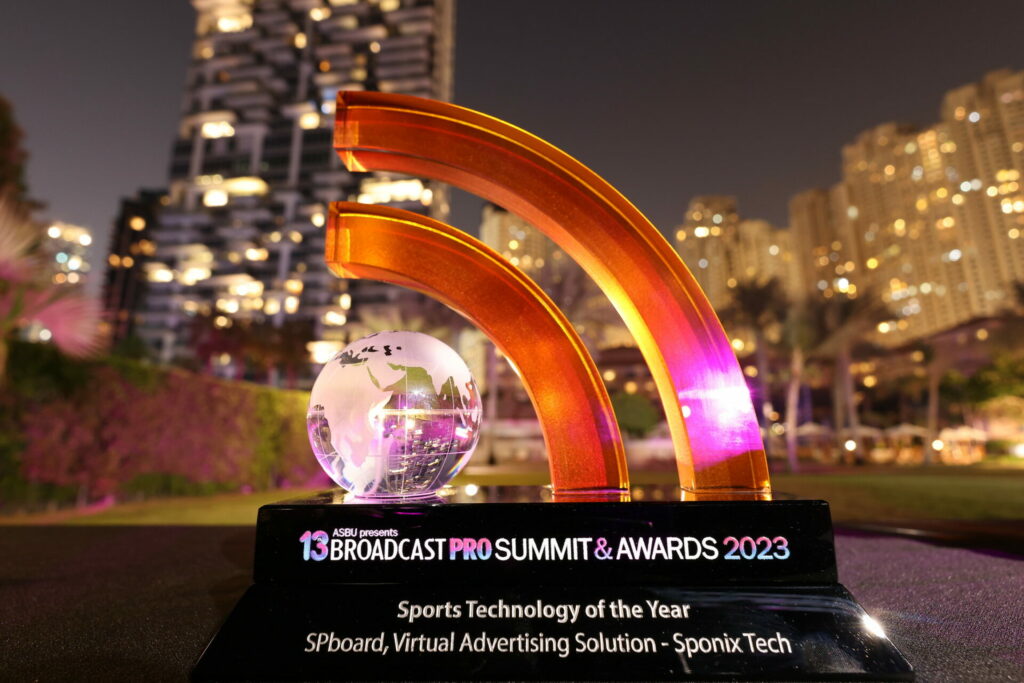 At Sponix Tech, our recent accomplishments have fueled an even greater drive for innovation. We're relentlessly exploring new frontiers in technology, focusing on practical advancements in areas like Artificial Intelligence (AI), Machine Learning (ML), Computer Vision, and Cloud Computing. Our goal is to harness these cutting-edge technologies to elevate the sports industry, fostering growth and transformation in every aspect of sports broadcasting and engagement.
Stay tuned for more exciting developments from Sponix Tech, as we forge ahead in our mission to revolutionize sports technology and broadcasting.