In the ever-evolving broadcasting industry, SponixTech has emerged as a leader in providing pure software-based solutions to broadcasters. By eliminating the need for hardware, installation, and maintenance costs, SponixTech has revolutionized the industry and changed perceptions towards sports broadcasting.
SponixTech: Revolutionizing Broadcasting with Pure Software Solutions
The broadcasting industry has seen significant changes in recent years as technology has advanced. Companies like SponixTech have taken the lead in providing broadcasters with pure software solutions that eliminate the need for hardware, installation, and maintenance costs. Our cutting-edge technology allowed us to provide unique feeds to broadcasters from our Doha office, without the need to leave it.
SPBoard Software: Eliminating the Need for Hardware and Maintenance Costs
At SponixTech, we have developed our proprietary SPBoard software, a revolutionary solution for broadcasting. Our SPBoard software technology allows for virtual advertising solutions to be implemented in any stadium around the world. In 2022, we implemented our SPBoard solutions in Spain, Slovakia, Poland, Austria, and Germany, all from our Doha office remotely. This eliminates the need for hardware, installation, and maintenance costs, significantly speeding up and simplifying the implementation process.
Increased Viewership and Tailored Ads Boost Sales
The implementation of SPBoard software has enabled broadcasters to benefit from increased viewership and tailored ads to boost sales. This has allowed broadcasters to target specific audiences and tailor ads to their needs, resulting in higher sales and revenue. Furthermore, it has enabled broadcasters to reach a wider audience and attract new viewers, resulting in increased viewership.
Looking Ahead to the 2023 International Football Games
As the 2023 football international games approach in a week's time, we at SponixTech are proud to showcase some of our previous collaborations.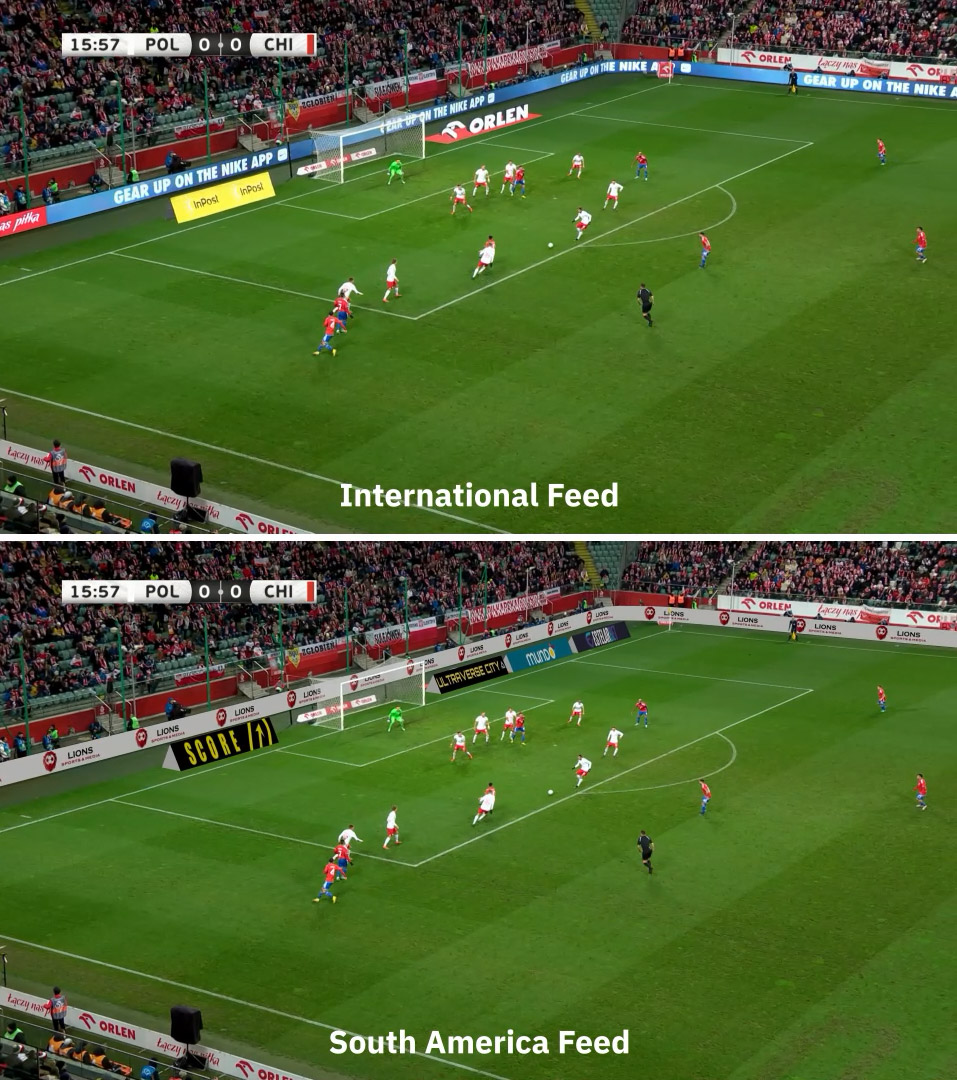 We look forward to next week's games, where we will once again be implementing our SPBoard software technology. We are confident that our technology will provide broadcasters with an enhanced broadcasting experience, and we look forward to further revolutionizing the broadcasting industry in the future.